The recent and sudden emergence of the Human Swine Flu brought panic to many countries..
This is the first time the flu has jumped from pigs to humans and is transmittable amongst humans..
But this is not the first time such strange, viscious diseases that are connected to animals have appeared. We have already seen many before.. the mad cow's disease, red tide, the Avian Flu.
What kind of world are we creating for our children ? Why is our world getting more and more dangerous each day ??
Please read the warning signs.. These are all diseases related to animals... Why are they affecting us ??
Every meal that you take which involves killing the animals, storing the carcass, transporting it to the retail outlet and finally landing on your dinner plate. Every time you order a meat based meal, you are contributing to the potential spread of the disease, you are providing support for the disease to flourish..
Wise and intelligent readers, it is a very simple matter to make the link between these strange new diseases and our eating habit.
Stop eating meat and meat-based products now !!!
Go Vegan to stop the spread of human-swine flu.
You have the power to stop it.. Do it for the sake of your children !!
Labels: news, save the earth, stop eating meat
Lasm's story told @3:15 PM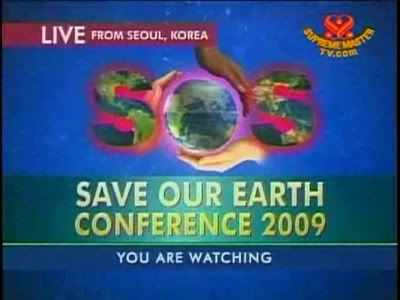 The Live Conference from Korea has just ended. Here's a look at some of the exciting highlights of the "Save The Earth" Conference 2009.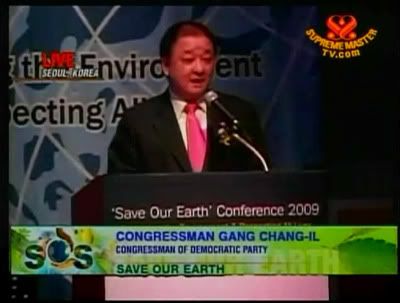 The first two speakers are the congressmen from Democratic Party.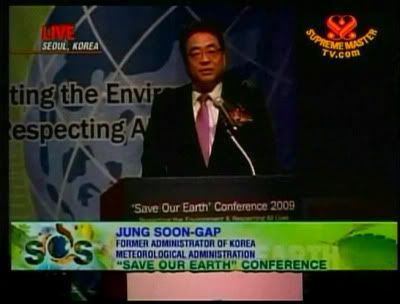 This is followed by the previous administrator of Korea Meteorological Administration, Mr. Jung Soon-Gap who gave an outline of the dire state of global warming and why the government is concerned.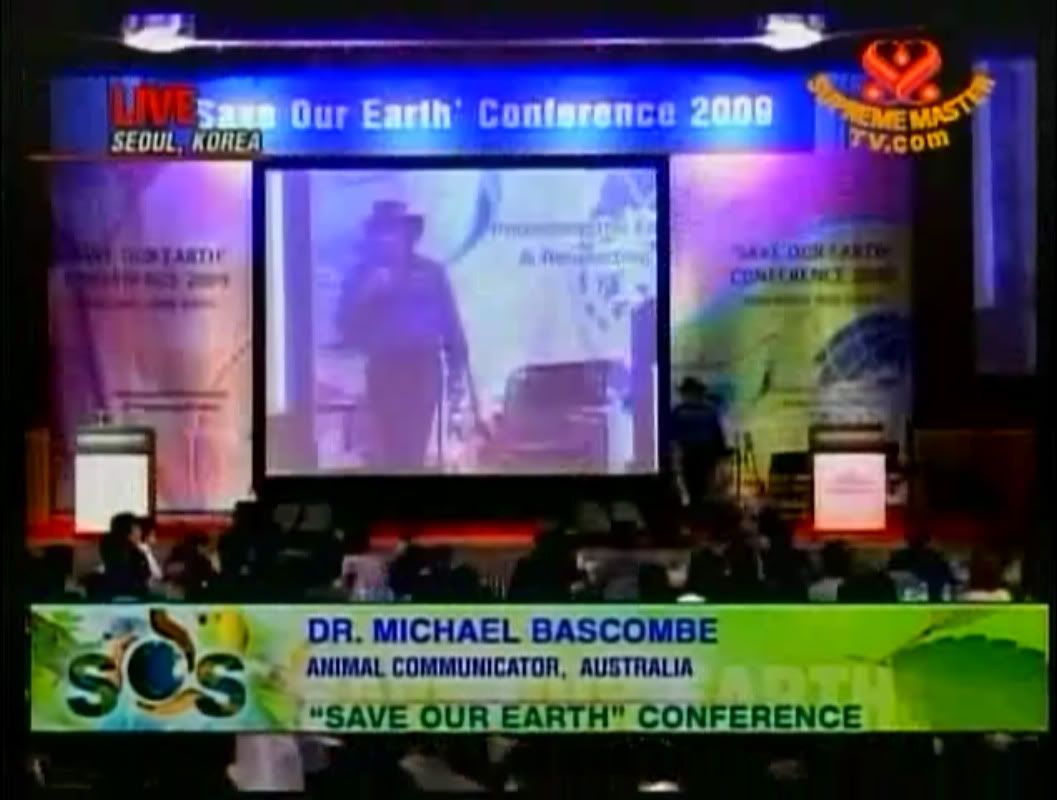 Another speaker who lent his voice is Dr. Michael Bascombe, a vet as well as animal communicator who specialises in communication with horses.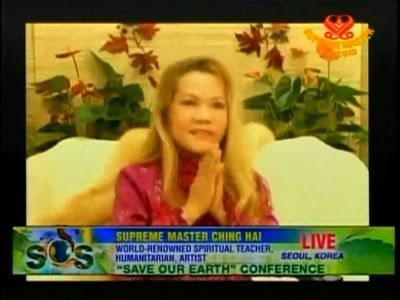 The honored guest Supreme Master Ching Hai is able to join the video conference despite Her busy schedule.
Members of the audience take the precious opportunity to raise questions to Supreme Master Ching Hai.
The conference also celebrates the launch of the Korean edition of Supreme Master Ching Hai's book "The Birds In My Life" which became the best seller in Korea's largest book store Kyobo.
Be sure to catch the whole proceedings coming soon from
Supreme Master Television's Words of Wisdom program
Labels: news
Lasm's story told @1:14 AM
For those days when you long for a vegan asam fish treat, want the great spicy taste but abhors the tedious labour of preparation, there is an alternative way. Nowadays it is easy to pick up a packet of pre-cooked, ready to eat vegan asam fish complete with rendang chilli. It is spicy, delicious and tasty.
All you need to do is put it in some rice or soup, or just heat it up and serve.
Instant gratification !
Labels: veggie shopping
Lasm's story told @8:50 PM
Great News !! A live video conference with Supreme Master Ching Hai is coming up this weekend, on Sunday April 26 2009
The Save Our Earth Conference 2009 will be held in Seoul, Korea.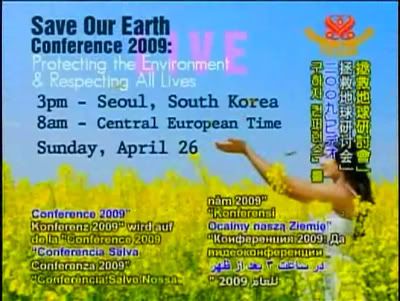 On Supreme Master Television, the broadcast time will be 3 pm in Seoul, Korea
8 am Central European Time, for those who live in Paris, France.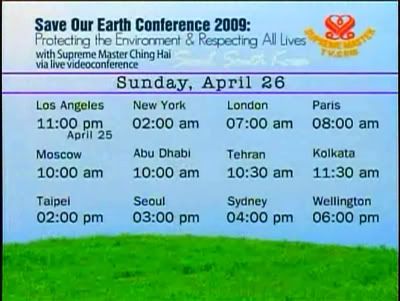 Timings for other cities in the world as follows:

Los Angeles         11:00 pm       April 25  Saturday
New York             2:00 am       April 26  Sunday
London               7:00 am       April 26  Sunday
Paris                8:00 am       April 26  Sunday
Moscow              10:00 am       April 26  Sunday
Abu Dubai           10:00 am       April 26  Sunday
Tehran              10:30 am       April 26  Sunday
Kolkata             11:30 am       April 26  Sunday
Taipei               2:00 pm       April 26  Sunday
Seoul                3:00 pm       April 26  Sunday
Sydney               4:00 pm       April 26  Sunday
Wellington           6:00 pm       April 26  Sunday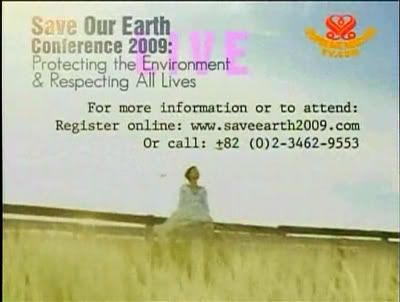 For more information, or to register online :
www.saveearth2009.com
or call +82 (0)2-3462-9553
Be sure to catch the exciting live video conference on
www.suprememastertv.com
Labels: news
Lasm's story told @7:59 PM
Loving Hut Singapore will be participating in this event on the upcoming weekend, see you there !!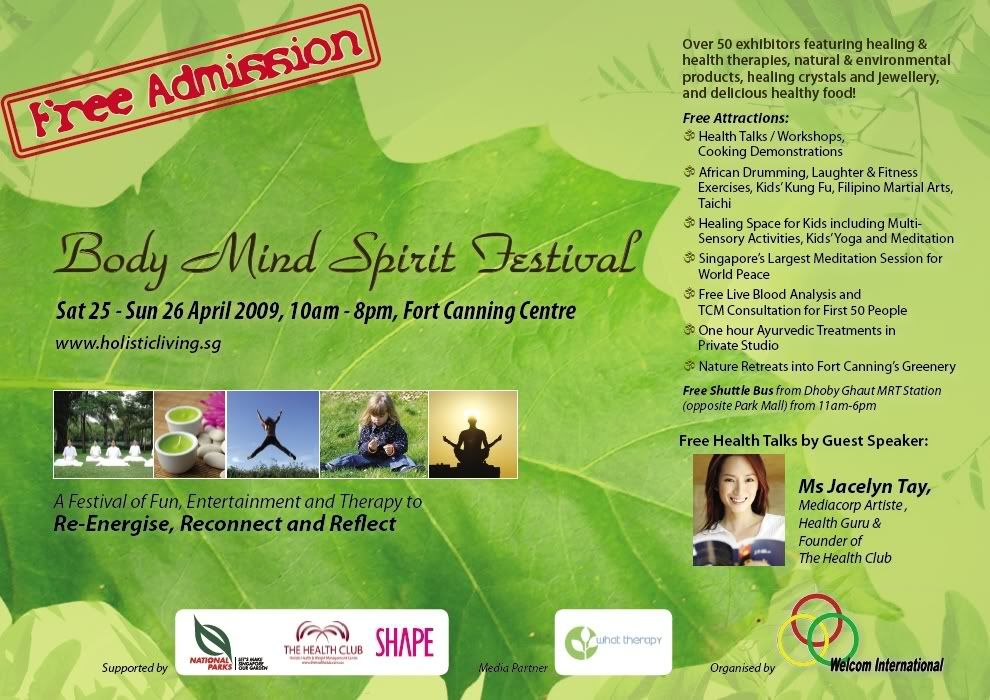 Event: Body Mind Spirit Festival
Date: 25 & 26 April 2009 (Sat & Sun)
Time: 10.00am to 8.00pm
Place: Fort Canning Centre
Booth: No 43
The Body Mind Spirit Festival will be held at the Fort Canning Centre during
the weekend of 25-26 April, from 10am till 8pm. As the name suggests,
this event offers a holistic and spiritual lifestyle by showcasing
products and services for a much needed 21st Century Health and
Wellness Living.
This is the first time that the Organiser has engaged the services of Ms Jacelyn
Tay, Mediacorp Artiste and Founder of The Health Club to promote this
event and is sponsoring prizes worth $5000 towards the FREE LUCKY DRAW.
There will also be exciting courtyard performances scheduled for each
day such as African Djembe Drumming, Laughter Therapy, Get Fit
Exercises, Live Blood Analysis and much more. There will also be a
special booth this year targeting families with young children :
Healing Space For Kids with ART & Meditation. Children may engage in
meaningful activities so that parents are free to sign up for the free
workshops or take their time to shop around the different booths.
Labels: loving hut, save the earth
Lasm's story told @4:23 PM
To commemorate the 20th anniversary of Hsihu Center, the new book Celestial Arts was released this year..
We will feature a series of posts starting with this one, to bring you back to the magic and glory of Hsihu..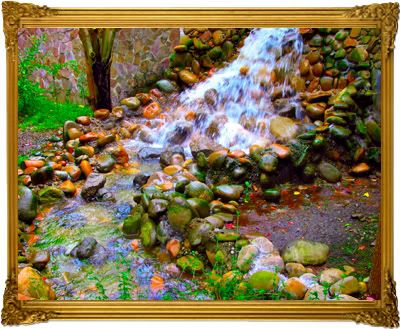 Hsihu is the most beautiful place on Earth.. It is heaven, because of the spiritual atmosphere bestowed there by the presence of Supreme Master Ching Hai. It was a piece of wasteland, a place where the smell of chicken and pig feceas would overwhelm the visitor.. yet under the guidance and direction of Supreme Master Ching Hai, it was transformed to a place of exceeding beauty and effulgence. It becomes a land of peace, of beauty and inner harmony...
Take a look at these blogs and you will be transported to the land of the fairy tales..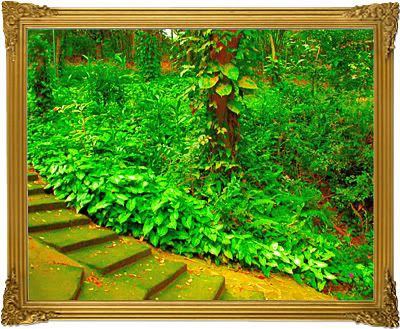 Labels: hsihu, photography
Lasm's story told @12:23 AM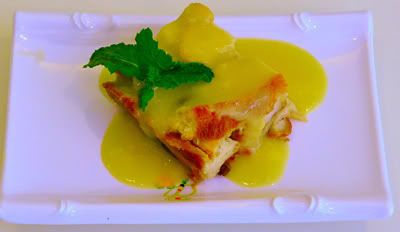 A delightful way to start the day.. hmm.. how about a toasted baguette with vegan kaya sauce ? There is no eggs in this delicious kaya.
This item is available for order as a buffet dish. Call Loving Hut for details.
The morning will be complete if you can have a nice cup of red date tea to go along with the bread..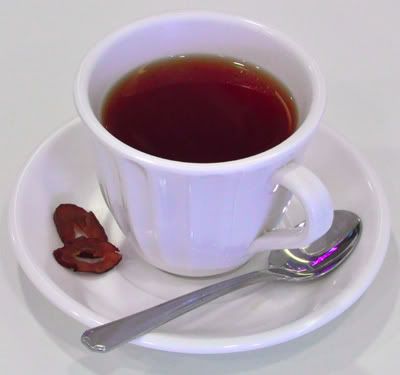 Labels: loving hut, vegan
Lasm's story told @10:11 AM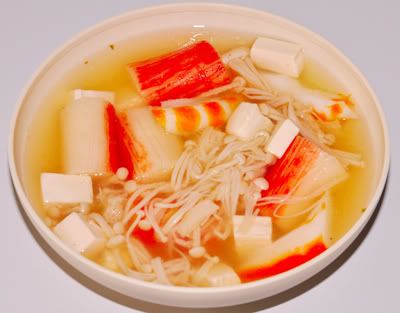 Here we see how to use the ingredients from our vegetarian shopping to make a simple homey soup that your mother will be proud of.
This simple and easy soup has four ingredients: faux prawn, veggie stick, tofu cubes and golden mushrooms..
If you know how to boil a pot of water, you know how to cook vegan soup !!
Just boil it together with the ingredients, add vegetarian mushroom seasonings to taste, a little bit of salt and pepper, and you are done !!
This soup served with a plate of rice offers enough nourishment and joy after a hard day's work !
Start learning vegan cooking today ! It's fun, it's joy, it's life saving..
Labels: home cooking, vegetarian
Lasm's story told @11:30 AM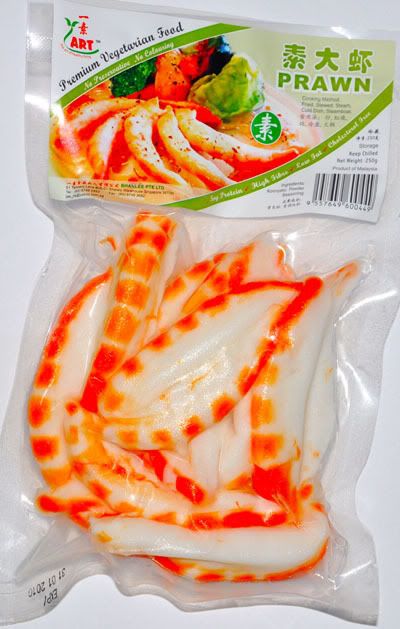 Today we go vegetarian shopping again.. as usual, we head straight to the veggie section and saw the faux prawn. It looks like the real stuff but without guilt, blood or killing.
When buying faux prawn, if you are a committed vegan, be careful to check the ingredients that it does not contain any egg based derivatives. Check with the manufacturer to be sure..
This item is easily available and is a great help for new veggie beginners who are wondering how to transition to the vegetarian lifestyle. Simply replace your favourite recipe involving sea creatures with the faux prawn version, until you are so comfortable with vegan cooking that you are able to manage your own recipe and taste requirements.
Imagine if all the fishing nets that entangled the sea creatures are removed from our seas... how safe and peaceful that can be !! Imagine all the fishing hooks and rods are banned from the seas and rivers.. what a peaceful heaven it will be.. It will be Eden on Earth again, where all beings live in love and respect for one another, instead of fear and terror.
Be a vegan. You owe it for the sustainability of our Earth and for food security.
Labels: veggie shopping
Lasm's story told @11:09 AM
Today we feature a delicious vegan product - the vegan chicken curry.
Three ways of eating it. Cook it, boil it or eat it fresh from the packet.
with such tasty, delicious instant meals, who needs meat now ?
Labels: veggie shopping
Lasm's story told @12:45 PM
Loving Hut Parklane will close for kitchen upgrade on 7 April 2009 Tuesday.
It will be open for business as usual on 8 April Wednesday.
Labels: news
Lasm's story told @10:57 PM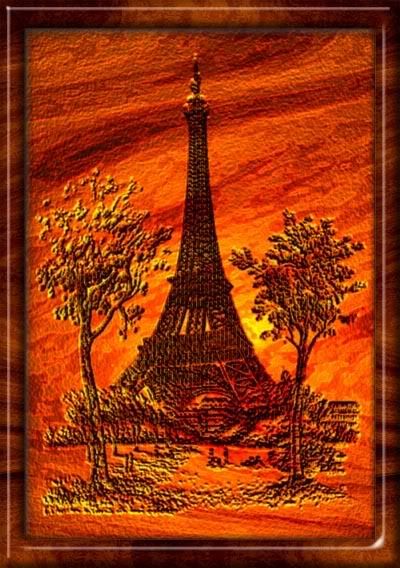 Paris, the capital of France, such a romantic place rich in history, culture and tradition.
It is in the center of Europe, and for many, the center of the universe too.
The Eiffel tower, a must for first time visitors, looms 300 meters high on the banks of river Siene, overlooking the Parc du Champs-de-Mars and nearby parks on the western part of Paris' 7th District.
Paris is littered with beautiful side walk cafes, and we had a nice vegan meal of baguette and coffee in one of the cafes, enjoying the free and romantic atmosphere, and praying that the message of veganism will blossom in this beautiful place.
Labels: travel
Lasm's story told @12:26 PM
A piece of very good news revealed by Supreme Master Ching Hai on March 7 2009, we have reached the critical mass of vegetarians on Planet Earth, though the effect is working very slowly than what we would like.
Everyone please join your hands, vegetarians, vegans, breatharians, fruitarians, alike, work a little harder to spread the message that veganism can save the world.
Work harder, so we can see the glimpse of dawn very soon...
Labels: news, save the earth
Lasm's story told @1:21 AM