While we were touring, we had received news of an impending video conference where Master would reveal the most auspicious locations for world leaders to shift their headquarters in order to effect permanent peace in the world. In the evening, we changed our travel plans immediately, returning the car so we can relax in the hotel for the night, and early next morning at 9am, we gathered in front of the laptop, eagerly awaiting the start of the conference.
When it ended about 2 hours later, we settled our accomodation problem and headed straight to the streets for the bank at 8th. On our way back, we were enticed by the fruit market and picked up some peaches and apples for the fruitarian social vegan brother.
Just a few blocks away, right across the street from where we were based, we visited the most convenient Loving Hut in San Francisco..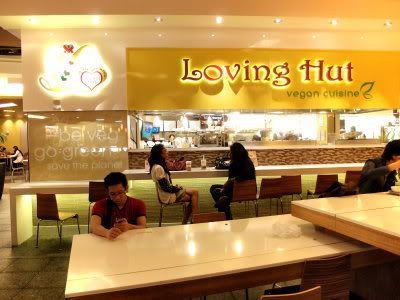 We love Westfield very much.. It is so cool !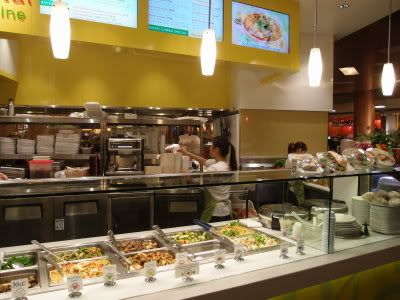 It is big, the signs are friendly and it is located at a most auspicious place
of good luck !! Just across the street from our hotel !!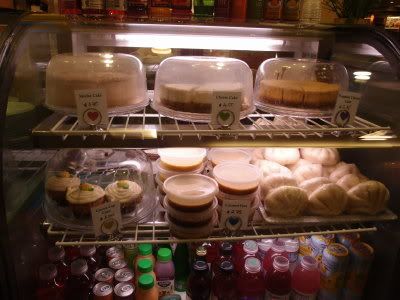 Of course the draw of the variety of cakes proved irresistible to little sister, but I rather fancy the boon huey, which is authentic !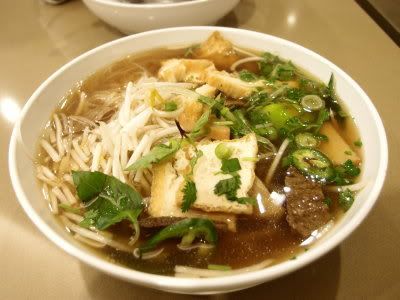 After a satisfying meal, the fruitarian social vegan ventured off to a bus journey for a visit to Golden Gate park, near the latest loving hut location at Sunset, leaving us to our shopping at Westfield. The watches were cheap, especially the Fossil, which is selling like half price, so we picked up half a dozen or more in the mall.
Right at the entrance of the mall at street level, near to the escalator, we found a stall selling vegan bags !! Oh my God, what a pleasure to talk to the tall young black man who is also a vegan. We feel that we had to support his stall, so little sister duly forked out some money and chose a good durable vegan bag to bring home..
Labels: usa, westfield loving hut
Lasm's story told @1:38 PM