In search of the Real Love, we arrive at Stockton Loving Hut, San Francisco at the nice afternoon of 26 Aug 2011. After figuring out the sophisticated street side coin operator for parking the car, we walked in to the welcome atmosphere of the first Loving Hut stop in our tour.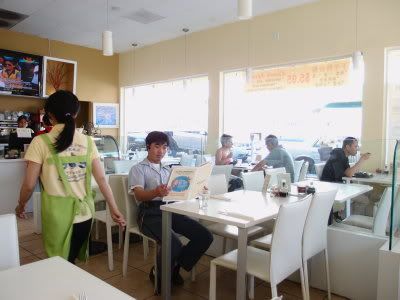 Stockton, located in Chinatown, one of the largest on the West Coast of USA, is where we find ourselves, and of course the friendly staff there whom we know quite well.
We tried the pot-sticker, and various other dishes, which of course is unverally loved by the Chinese people every where..
And dessert ? Surely, that will change any woman's hearts, the vegan cake !! Must try...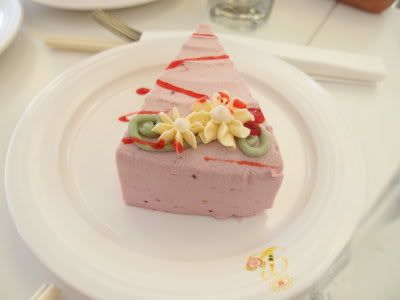 The tiramisu is phenomenal... Well it just might change a woman's heart, who knows !
Of course, we had to try the fabulous and ubiquitous boon huey..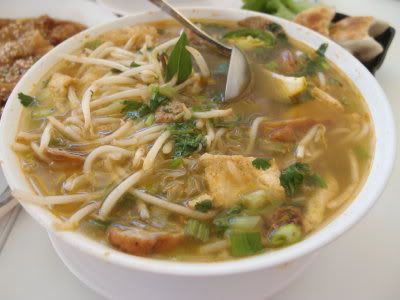 Here at the far end of Chinatown, you can still see traditional Chinese herbal shops around, and warm comfortable feeling leaving us satisfied for the enjoyable afternoon there.
Labels: loving hut, stockton, usa
Lasm's story told @5:01 PM