Are you screaming for vegan ice cream ??
Loving Hut heard you... And now in your friendly neighbourhood at BMC, Loving Hut offers two flavours of ice cream..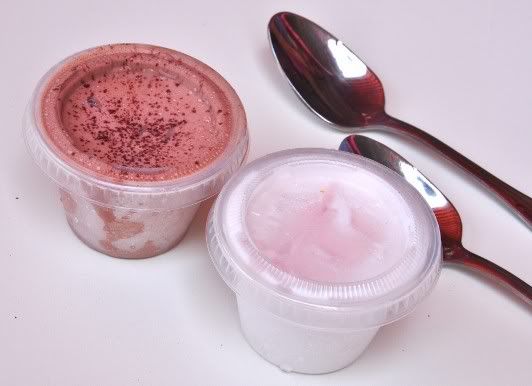 Yummy Yummy.. If you don't have enough of it, you can order the bigger tub versions, which cost about $12. For a light dessert after meals, these were just the right size for us..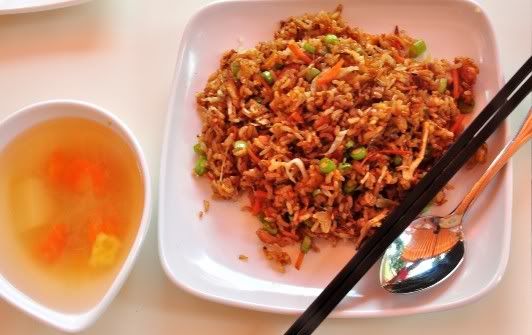 For main meal, we have vegan fried rice. It's simple to cook fried rice at home, but the rice needs to be Q to be crunchy, and these at Loving Hut are just right to the taste..
Dr. Rajendra K. Pachauri makes the call to go vegan completely or at least reduce your meat intake. This is the fastest and best way an individual can contribute to the solution for climate change. Why wait for scientists to come with a solution, which takes a long time? and far too slow... same with the beauracracy of governmental machinery. Take matters into your own hands.. You are the owner of your own destiny.
Be Veg. do Good. Save the planet.
Labels: bukit merah central, loving hut
Lasm's story told @3:16 PM