Maybe you are not sure.. it looks like a bird ?? It's a bus..
Is that the SOS bus on Singapore roads ?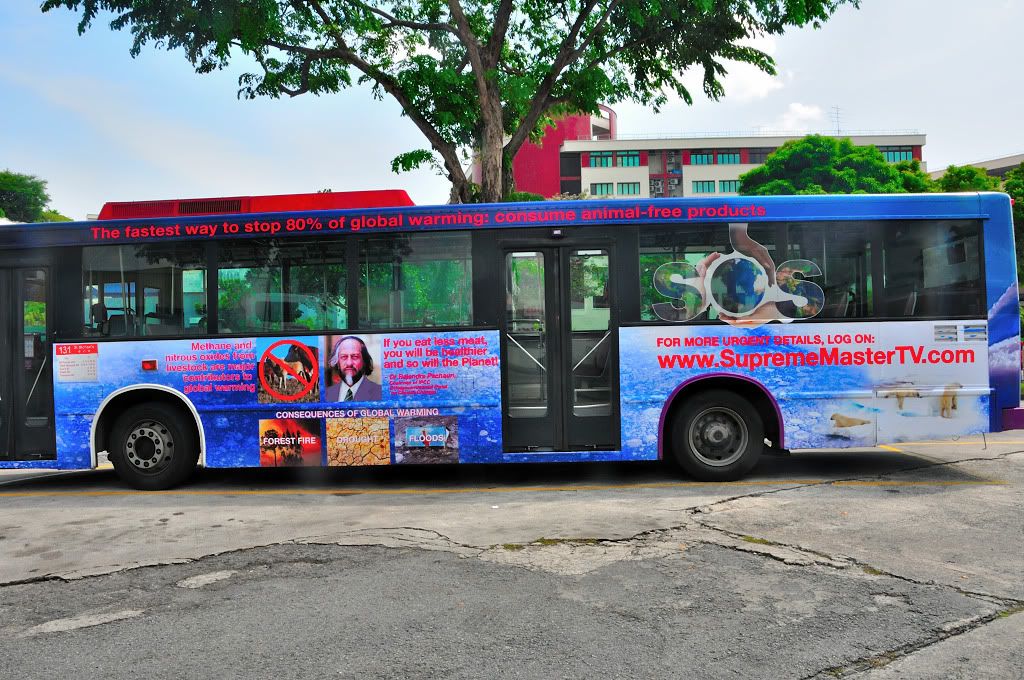 Great News for all those who are sick and tired of living in the shadows of the deadly swine flu. Great News for all who cared about the environment and the plight of our Earth now, the global warming SOS bus is running in Singapore !!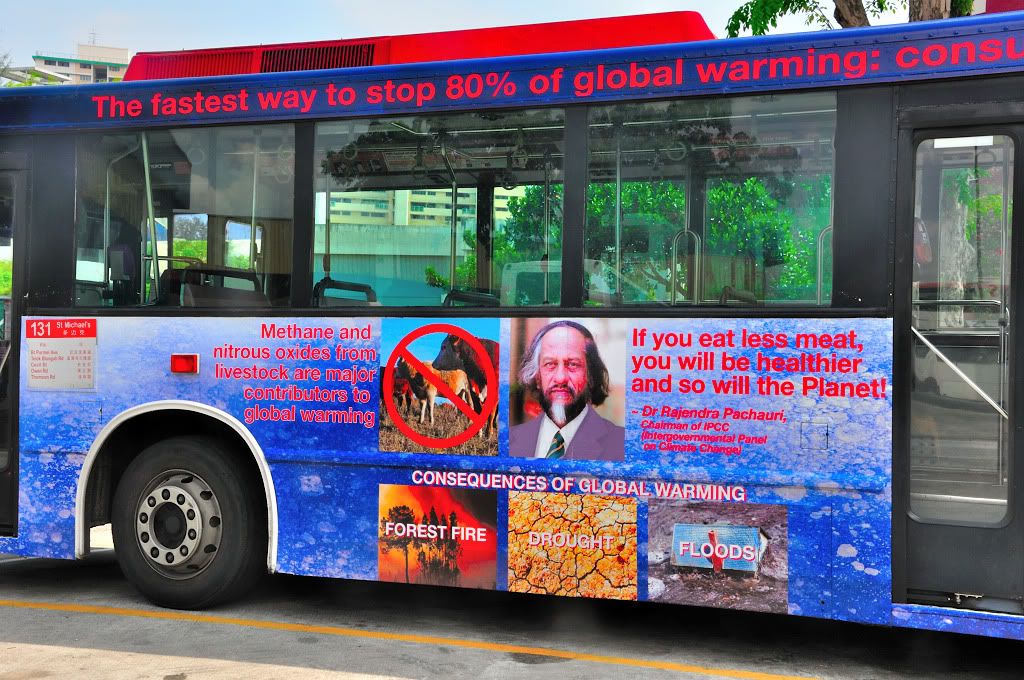 Catch bus no. 143, 141, 55 and 58...
Busk in heaven's glory and delight !!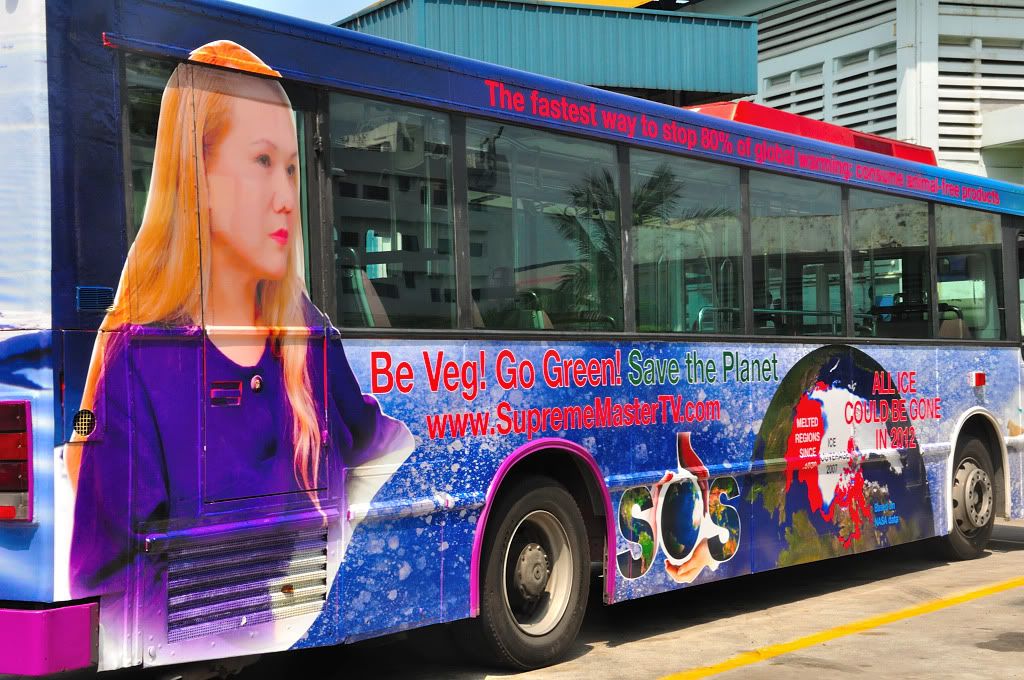 Be reminded to do your part to save the world !!
It's so easy !! Just be vegan ^~^
Labels: global warming, save the earth
Lasm's story told @3:57 PM