One day at Bukit Merah Central Loving Hut, the chef was kind enough to let me sample a new dish they had.. and it is called : Pongol Chilli Cha Cha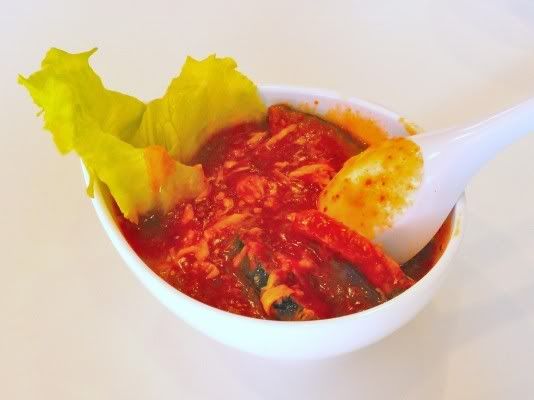 Ummm... Yum Yum... Don't you just love the texture !! Look at that !! Yummy delicious vegan seafood fare !! without killing a single animal !! Tasty and syrupy gravy with sweet pineapple chilli sauce, not so spicy that even kids will love it..
Why do people have to kill crab to extract the meat ?? It's cruel.. Every time we passed through a stall with crabs tied up in strings, that is cruelty.. we walked away as fast as we can.. how can anyone tie up a defenceless, sea creature and proceed to overpower it with strings, so it cannot defend for its own life, and then chop it down with a chopper ??
How have humans degraded themselves to such a state, so that they can derive just mere seconds of enjoyment in their mouth ?? Would you kill a young child ? Would you tie him up and chop him ?? Stop it... Stop the cruelty..
We have an alternative.. We have the vegan live style. And it is the God's will that we live without harming another being.. Please.. go vegan !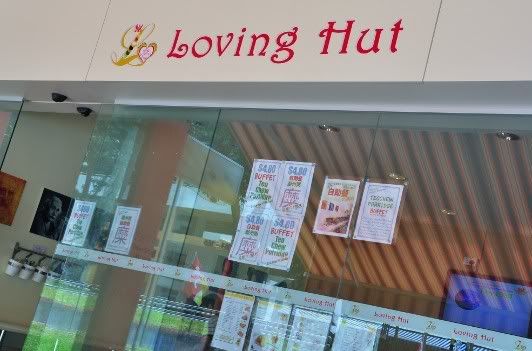 I
The latest outlet at BMC, Loving Hut is spacious and with a relaxing atmosphere. If the sun is not too hot, you enjoy the alfresco dining or lunch with protective aluminium awnings for shade. Inside you have the cool air con comfort, and free water self-service if you are not ordering drinks.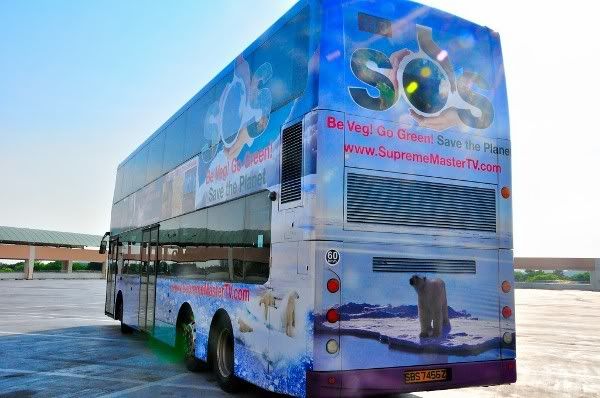 Take the SOS bus no 131 from Raffles Quay or Keppel Road. It brings you down to Bukit Merah where you can look out for Loving Hut at block 161.
Labels: bukit merah central, loving hut
Lasm's story told @11:59 AM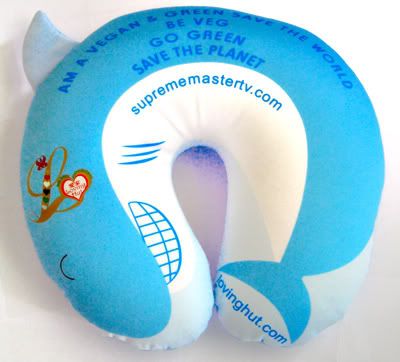 Great News for office workers in CBD. The latest Loving Hut is now open at International Plaza just outside of Tanjong Pagar MRT for the convenience of white collar workers in Singapore !!
Lunch at Loving Hut today !! Help support a world cause...Eat vegan to save our world.
Be VEG. Go Green. Save our planet.
Labels: loving hut, save the earth
Lasm's story told @11:18 AM
Are you screaming for vegan ice cream ??
Loving Hut heard you... And now in your friendly neighbourhood at BMC, Loving Hut offers two flavours of ice cream..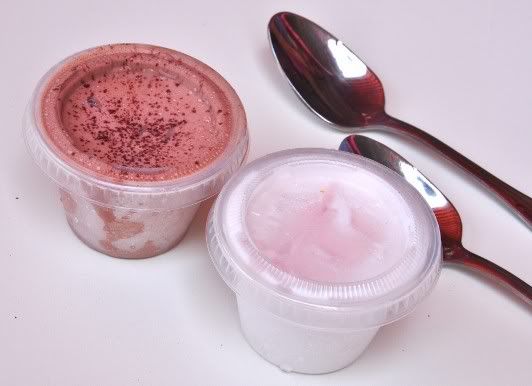 Yummy Yummy.. If you don't have enough of it, you can order the bigger tub versions, which cost about $12. For a light dessert after meals, these were just the right size for us..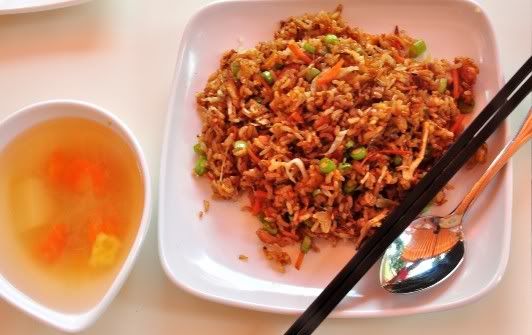 For main meal, we have vegan fried rice. It's simple to cook fried rice at home, but the rice needs to be Q to be crunchy, and these at Loving Hut are just right to the taste..
Dr. Rajendra K. Pachauri makes the call to go vegan completely or at least reduce your meat intake. This is the fastest and best way an individual can contribute to the solution for climate change. Why wait for scientists to come with a solution, which takes a long time? and far too slow... same with the beauracracy of governmental machinery. Take matters into your own hands.. You are the owner of your own destiny.
Be Veg. do Good. Save the planet.
Labels: bukit merah central, loving hut
Lasm's story told @3:16 PM