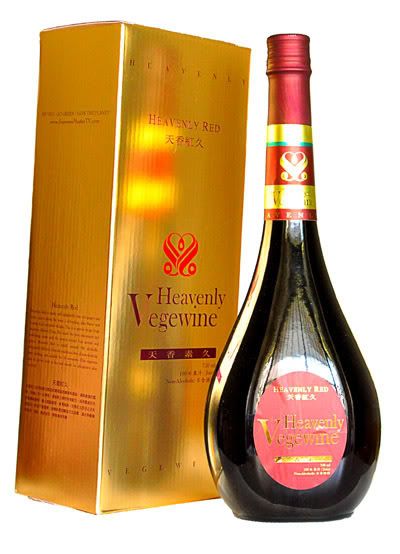 The long wait is finally over.
You have heard it... Now you see it before your eyes..
This heavenly red vegewine, the first of more vegetarian wines to come is inspired by a recipe created by Supreme Master Ching Hai many years ago.
After many years of trial and development, memebers of the Supreme Master Ching Hai International Association in Formosa successfully mass produced and launched the long awaited recipe for a vegan friendly vegewine..
Now you can celebrate with your children, and toast with them for the first time.
This delicious, exotic vegetarian wine is 100% free of alcohol.
Cheers !!!
Labels: Supreme Master Ching Hai, vegan, wine
Lasm's story told @11:06 AM