Today on Supreme Master Television cooking show, you can see the gourmet dish of Indonesian West Sumatra style. This dish is called Indonesian Spiced Coconut Vegan Rendang, which is a really long name.
The main ingredient of this dish is the vegan dry meat. This is how the vegan meat looks like before cooking..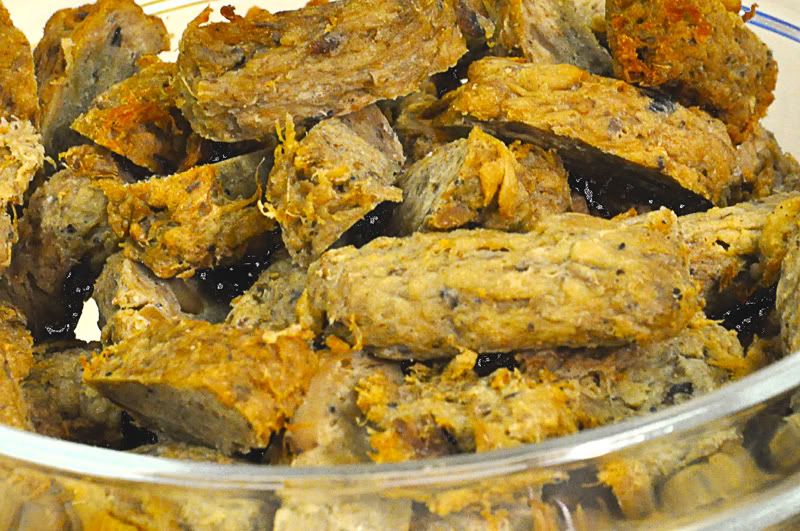 In Indonesian Malay cooking, the star of the show is actually the use of spices.
Take a look at the ingredients used for this dish:-
ginger
cooking oil
red onion
garlic
blended chillies
galangale
lemon grass
candlenut
tumeric
ground coriander
ground pepper
ground nutmeg
ground cumin
coconut milk
bay leaves
lime leaves
tumeric leaves
sea salt
sugar
roasted coconut
And for garnishing, we have sliced cucumber and lettuce.
When you add all these vegan ingredients together and start to cook them, the taste and aroma is heavenlicious..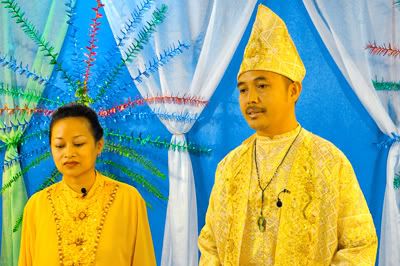 It's a meal fit for the King ! The Indonesian traditional costume is noble and regal.
Very elegant golden colors !!
For more vegan cooking shows on video, check out
Vegetarianism The Noble Way of Living
.
Labels: cooking show, vegan
Lasm's story told @12:18 AM