In a previous post, we blogged about the young vegetarian kid who is doing his best to save the world, adopting a vegetarian diet, and driving a zero emission vehicle.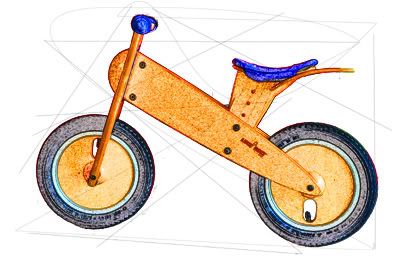 We looked at the design of his bike, and we were deeply moved that such a young vegetarian hero doing his very best to save the world. Not only is he a vegetarian, he is driving a zero emission vehicle !
We saw him park his vehicle at a vegetarian restaurant, but we didn't get to see him.
So we waited, and not so long later, our young vegetarian hero shows up...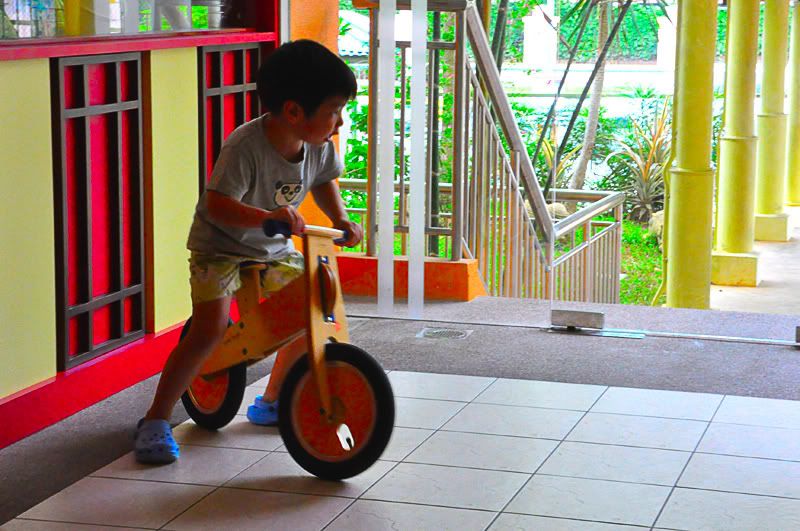 How can he leave his beloved zero emission vehicle alone ? With very daft moves, he picks it up, turn it around, and he's ready to go !!
Hang on kiddo, wait,.. our hero, wouldn't you pose for a shot ?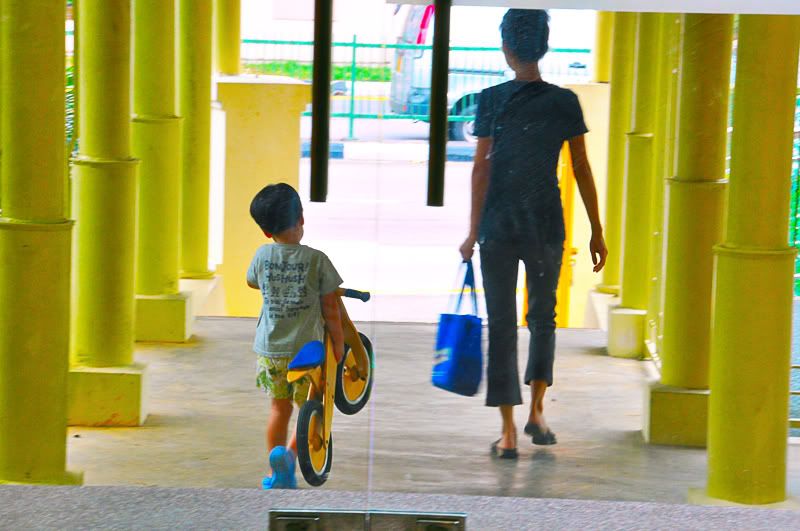 We managed to take a photo as he left the vegetarian restaurant, and carried his beloved green bike down the stairs.
We love you kid !!
Children of the world who wants to save the Earth.. Please follow this kid's example, eat vegetarian meals.. that is how you can be a hero and save our world !
Labels: good karma, kids, save the earth
Lasm's story told @4:54 AM