While at the Happy Arts Deli 悦艺苑 Vegetarian restaurant, a young customer came in and park his vehicle right in front of our table. We were very amused and happy to see his zero emission vehicle.
So much love in this organic, beautiful work of art. The love of the designer and builder of this bike for the kids is obvious. The love of the parents who bought this zero emission vehicle is evident.
You must have heard of it by now.. That a vegetarian driving a gas guzzler Hummer SUV is more green, have less carbon footprint than a carnivore meat eater riding a bicycle..
Well, this young customer is a vegetarian, eats out at a vegetarian restaurant, and drives a zero emission vehicle.. He is such a sweet angel !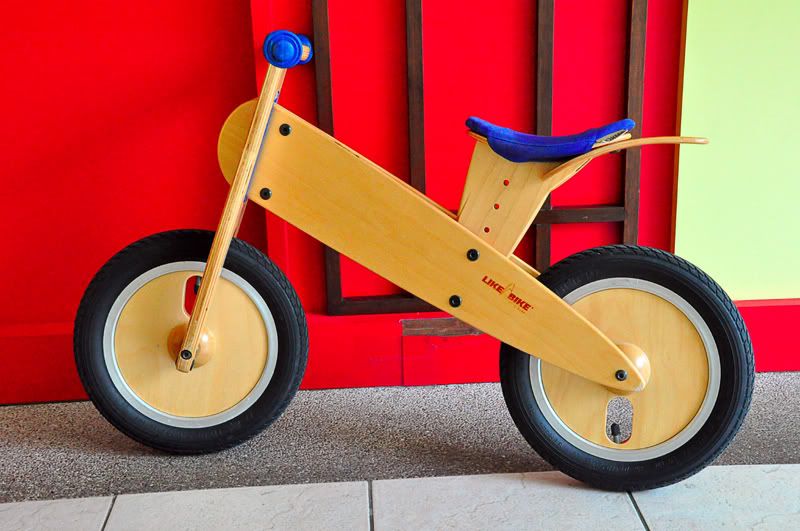 We can't help but take a closer look at his vehicle, admiring its form and beauty and simplicity.
We pray that all the kids around the world who are so concerned about saving the state of our planet Earth right now will wake up and join this kid, to become a noble vegetarian, and by sparing the animal's lives, help us all to save the world.
Be a hero, kids !! Save our world. Set an example for the adults to follow.. I want to eat vegetarian and harm no animals... because I want to save the world..
Labels: kids, save the earth
Lasm's story told @12:29 AM