Before we present today's dish at Loving Hut Singapore, we shall present Supreme Master Ching Hai's painting called Nostalgia 乡愁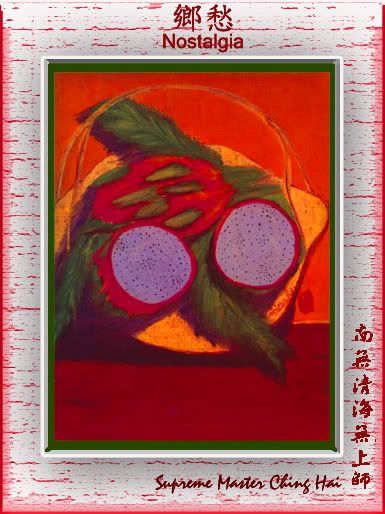 This is a painting showing a Golden Dragon Fruit cut in half and exposing many seeds.
The Dragon Fruit is indigenous to Au Lac ( Vietnam ) and is popular in Singapore as well. It is sweet, succulent and delicious. The seeds are very small and soft and fun to chew on.
While pondering this beautiful painting, we introduce the next Au Lac snack found at Loving Hut Singapore...
This is a delicious salad wrapped in translucent rice paper. Do you want to guess what are the ingredients inside ?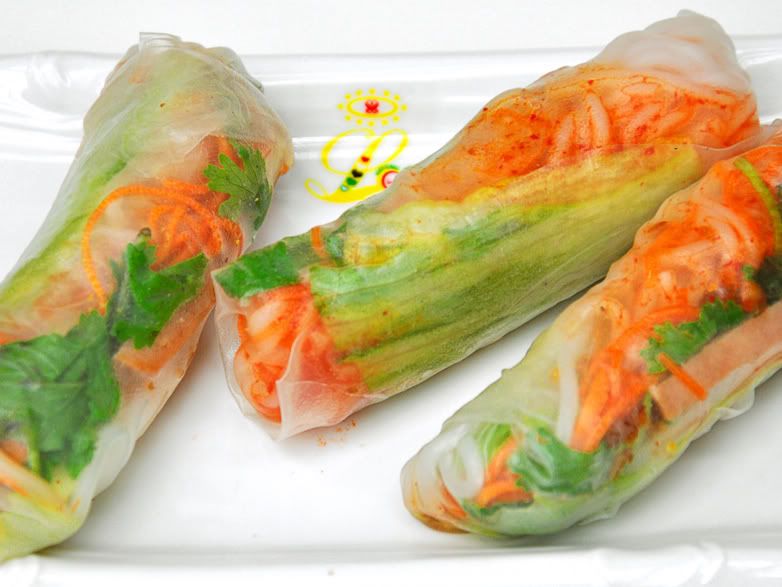 The ingredients are veggies, carrots, Au Lac noodle, vegetarian ham and some chillies.
Be sure to ask for no chilly if your kids don't take them.
Little rabbit took a bite and her face light up and she keep saying " Very nice.. Very nice.."
Labels: loving hut, painting, singapore, suntec, Supreme Master Ching Hai, vegan
Lasm's story told @11:34 PM