A little rabbit came along and ate the Mee-Pok leaving us with the next all-time favourite Singaporean dish called Wanton Noodle (Dry) aka "one ton" noodle. The noodle weighs less than a tonne of course, so the name "wanton" refers to the deep-fried, crunchy, vegetarian dumplings. Dumplings are a favourite snack in this part of the world and in China it's a meal by itself..
Apart from wanton, there's the faux grilled meat, which of course incurs no animal cruelty at all. The colour and texture closely mimics the otherwise heavy karma laden version..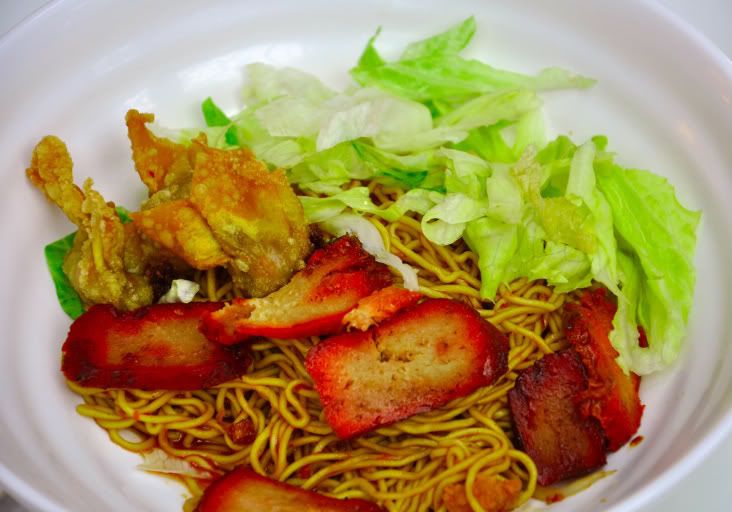 The next dish we ordered is the Rainbow Rice. Seccy used a fork to gingerly pry open the vegetables and carrots, revealing a colorful dish with a hopeful name, as we pray all beings live in safety, peace and tranquility..
May the day soon come when people will realize that they do not need to kill to fill their stomach. That is the Rainbow wish for all our animal friends.
When our hearts are filled with Love, we will see the world through Rainbow colors.
Labels: d90, loving hut, nikon, singapore, suntec, vegan
Lasm's story told @10:14 AM