On our second visit to Loving Hut, Suntec City in Singapore, we came prepared with the new Nikon D90 and tripod, determined to capture the color of the food being offered, if not the taste and smell ;-)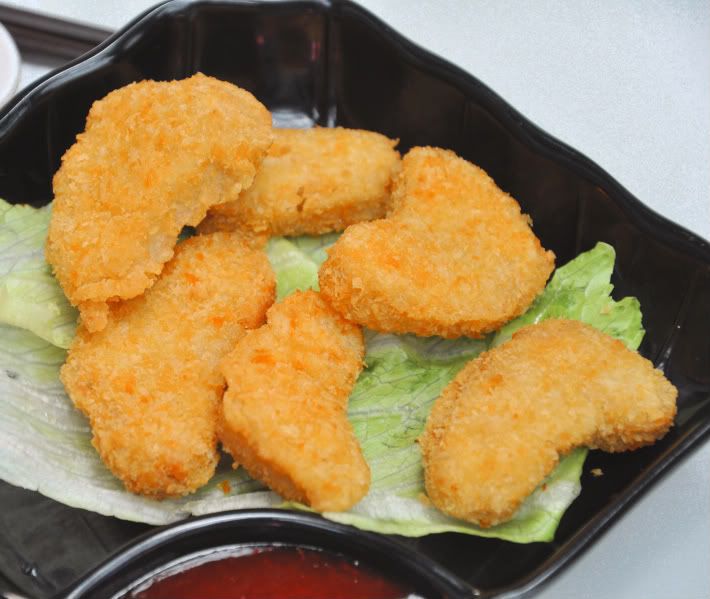 The teachings of Buddha, Jesus Christ and all enlightened Masters is about love and compassion towards all living beings. We tucked in to the savory golden nuggets, contented to know that no sentient beings' lives were butchered for us to survive..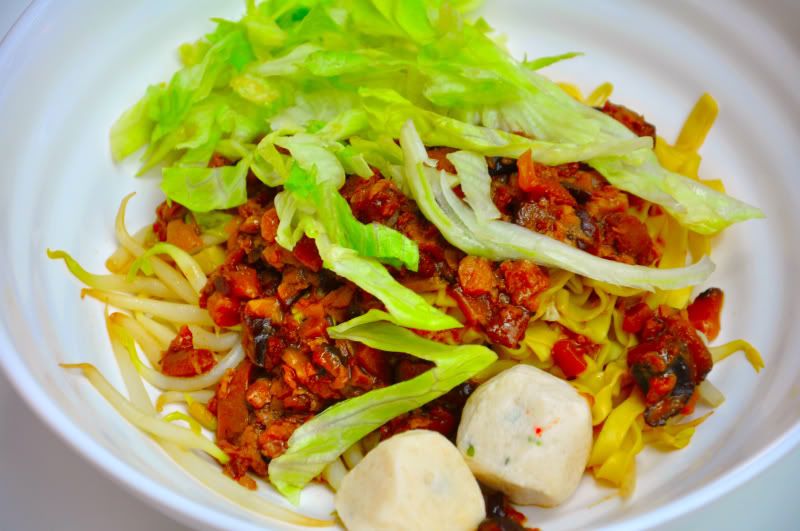 For main course we ordered the traditional dry Mee Pok, which is tasty, tangy and delicious. Mee Pok is one dish every Singaporean can identify with, it is growing up food for most of us, so when Loving Hut offered it as a vegan version it becomes my first love, and my forever love... Three cheers to Mee Pok without guilt !!
Mee.. Pok... Mee.. Pok... Mee.. Pok..
Labels: d90, loving hut, nikon, singapore, suntec, vegan
Lasm's story told @1:03 PM