Pho pronounced "fur" is the Au Lac ( Vietnamese ) common food, a version of thin or flat noodle soup.
The first time I took Pho is at the
Golden Era
at San Franciso. It was authentic Vietnamese food, cooked by Au Lacese cook. After eating the Pho, everywhere I go, I see the signs of Pho shop, which is strange..
This Singaporean version of Pho, equally delectable, is being offered by the Loving Hut at Suntec.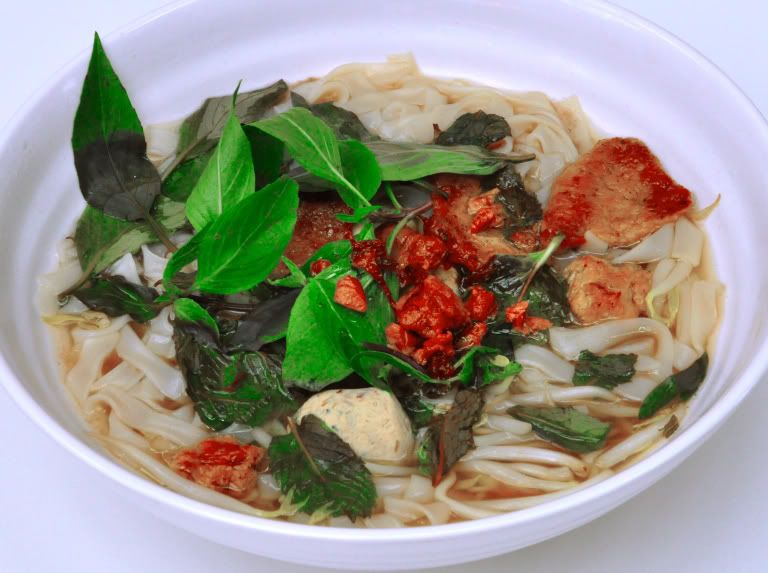 When we think of Pho, we think of the hometown of Supreme Master Ching Hia. It's a delicious food, and it looks like the real meat and taste like it, but there is no bad karma in eating vegetarian noodle !
Labels: loving hut, singapore, suntec, vegan
Lasm's story told @11:23 AM