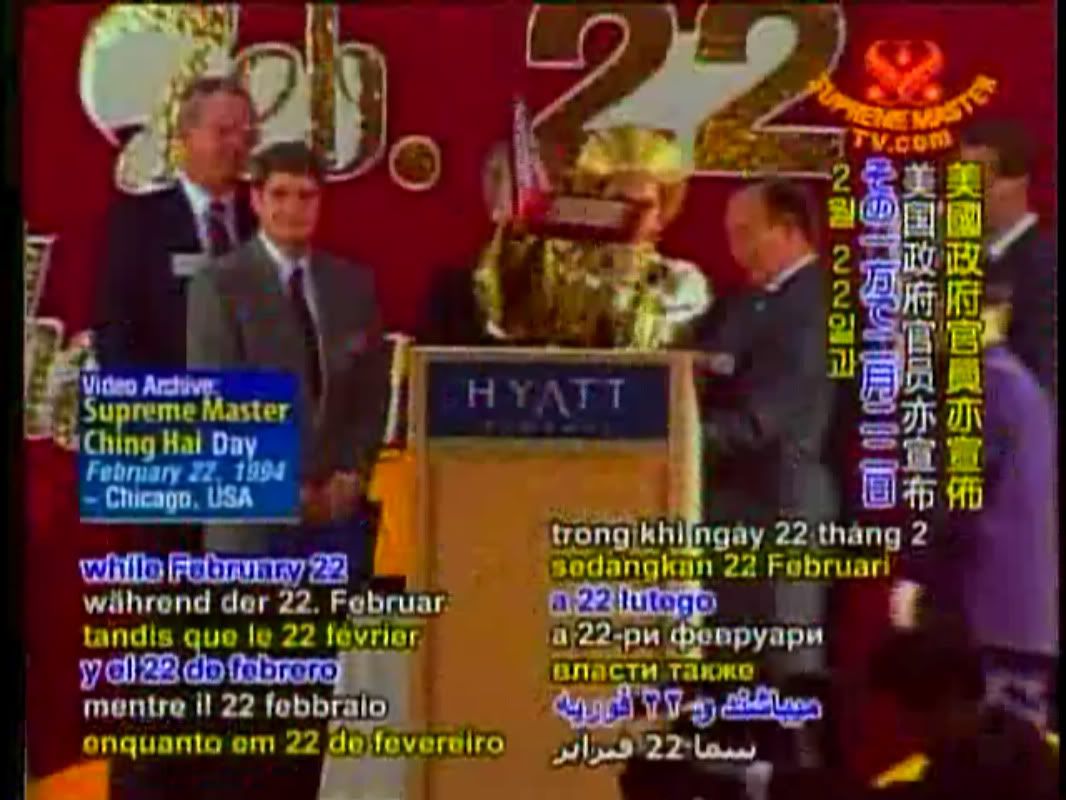 Over the years, Supreme Master Ching Hai's philanthropic and humanitarian relief work for disaster victims all over the world have not gone unnoticed. She has been awarded various honours from government and non-governmental bodies throughout the world.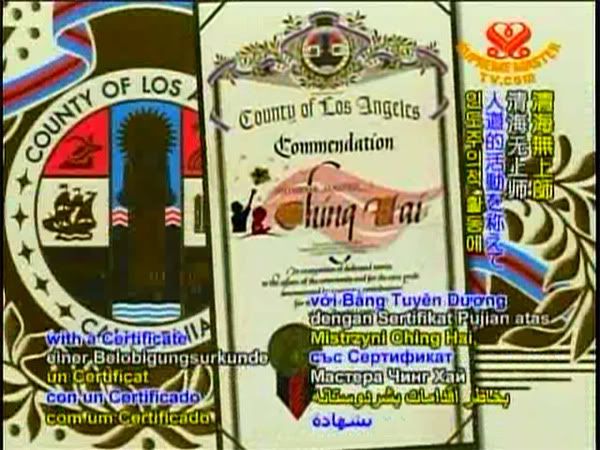 Recently, the latest honour came from the county of Los Angeles, which presented Supreme Master Ching Hai with the Los Angeles County Certificate of Commendation.
The award was give by Mr. Michael D Antonovich, Supervisor of the 5th District, Los Angeles County, USA.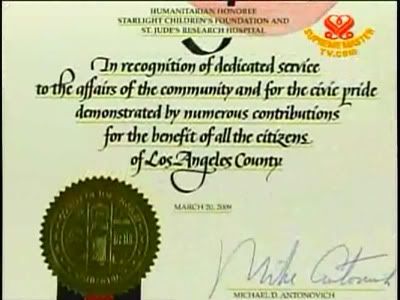 It reads in part "In recognition of dedicated service to the affairs of the community and for the civic pride demonstrated by numerous contributions for the benefit of all the citizens of Los Angeles County."
Lasm's story told @10:33 AM

Subscribe in a reader
Hi. I am the stone who lives near the lampost. I am given 20cents a day to not throw myself into the light.
Websites

Supreme Master Television

God's direct contact

God's direct contact (Chinese)

Loving Hut Singapore

The Celestial Shop

Atlas of Our Changing Environment

Kids for Saving Earth

Lifestyle Changes for a Healthy Planet !

I Will Save The Earth !

Romanian Vegan Recipes

Light Ship

350 parts per million

Save the environment

Please tag upon visit...
Rules:
- Strictly NO vulgarities
- One is to use their real name or nickname

Thank you! Happy tagging!
Media Interview with Supreme Master Ching Hai