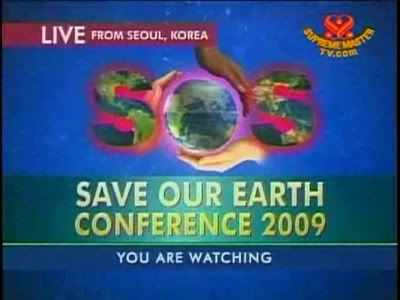 The Live Conference from Korea has just ended. Here's a look at some of the exciting highlights of the "Save The Earth" Conference 2009.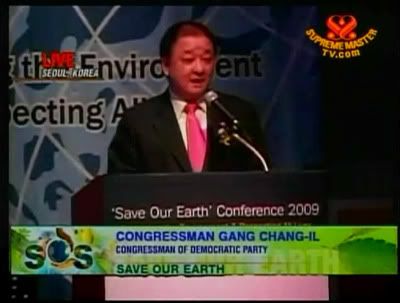 The first two speakers are the congressmen from Democratic Party.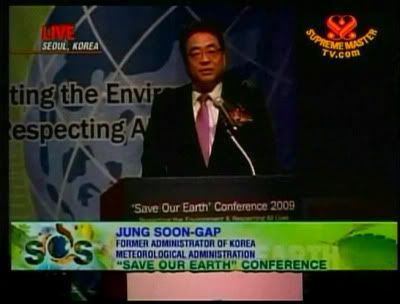 This is followed by the previous administrator of Korea Meteorological Administration, Mr. Jung Soon-Gap who gave an outline of the dire state of global warming and why the government is concerned.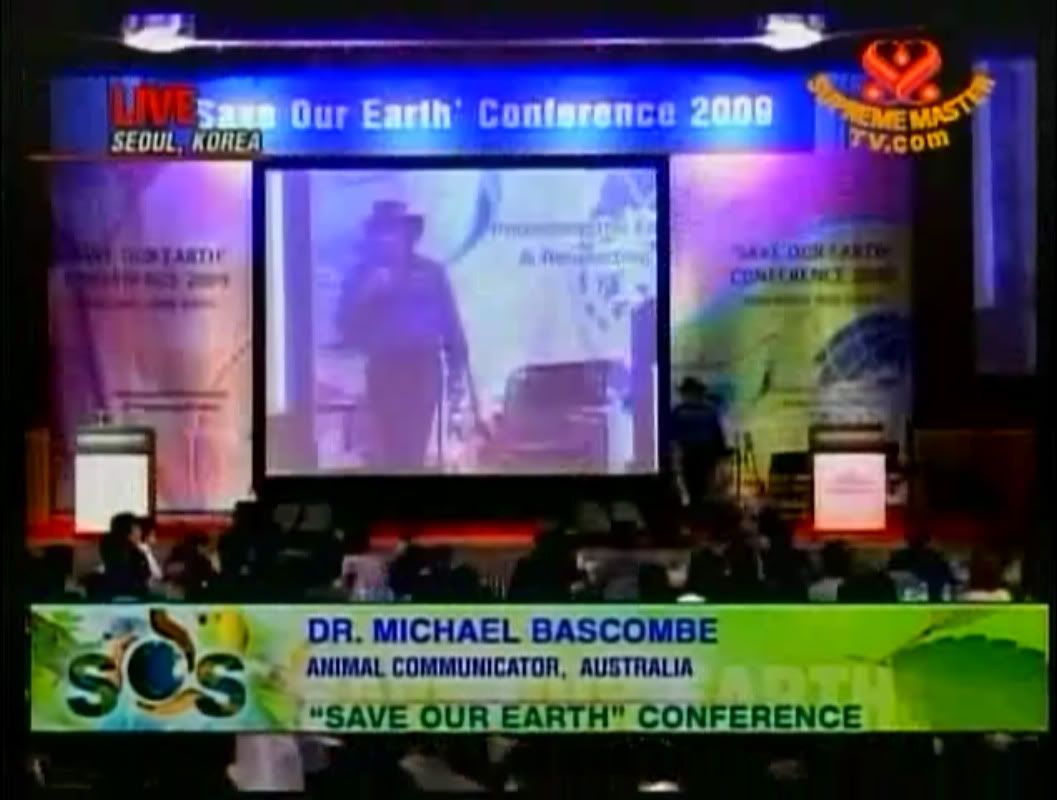 Another speaker who lent his voice is Dr. Michael Bascombe, a vet as well as animal communicator who specialises in communication with horses.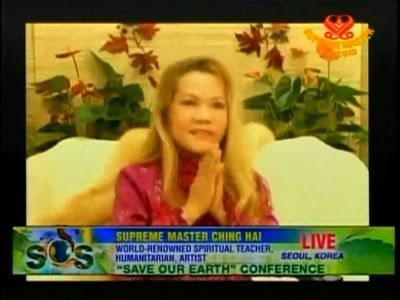 The honored guest Supreme Master Ching Hai is able to join the video conference despite Her busy schedule.
Members of the audience take the precious opportunity to raise questions to Supreme Master Ching Hai.
The conference also celebrates the launch of the Korean edition of Supreme Master Ching Hai's book "The Birds In My Life" which became the best seller in Korea's largest book store Kyobo.
Be sure to catch the whole proceedings coming soon from
Supreme Master Television's Words of Wisdom program
Labels: news
Lasm's story told @1:14 AM

Subscribe in a reader
Hi. I am the stone who lives near the lampost. I am given 20cents a day to not throw myself into the light.
Websites

Supreme Master Television

God's direct contact

God's direct contact (Chinese)

Loving Hut Singapore

The Celestial Shop

Atlas of Our Changing Environment

Kids for Saving Earth

Lifestyle Changes for a Healthy Planet !

I Will Save The Earth !

Romanian Vegan Recipes

Light Ship

350 parts per million

Save the environment

Please tag upon visit...
Rules:
- Strictly NO vulgarities
- One is to use their real name or nickname

Thank you! Happy tagging!
Media Interview with Supreme Master Ching Hai