It's Christmas season around the corner, here in sunny Singapore, and we are heading to Loving Hut at Suntec City for a nice vegan meal.
Loving Hut
Suntec City Mall, Sky Garden
#03-016 @ Tower 2
Tel: 6238 6755
Here's what we order at Loving Hut..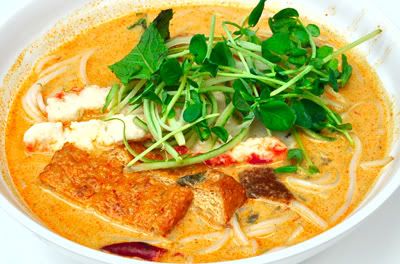 Laksa !! A local favourite! A dish of spicy and delicious noodle in rich curry soup. All vegan. And all goodness. There are no prawns to kill and de-shell, only vegetarian ingredients here. A meal that will save the planet.
Suntec city mall is bedecked with Christmas decoration. Here's what we saw on the way to Loving Hut..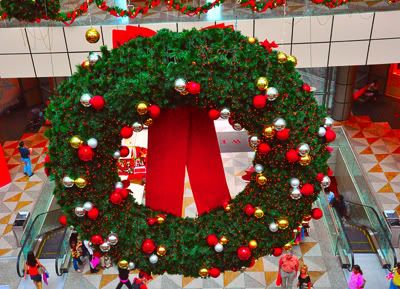 Labels: loving hut, suntec, vegan
Lasm's story told @1:07 AM

Subscribe in a reader
Hi. I am the stone who lives near the lampost. I am given 20cents a day to not throw myself into the light.
Websites

Supreme Master Television

God's direct contact

God's direct contact (Chinese)

Loving Hut Singapore

The Celestial Shop

Atlas of Our Changing Environment

Kids for Saving Earth

Lifestyle Changes for a Healthy Planet !

I Will Save The Earth !

Romanian Vegan Recipes

Light Ship

350 parts per million

Save the environment

Please tag upon visit...
Rules:
- Strictly NO vulgarities
- One is to use their real name or nickname

Thank you! Happy tagging!
Media Interview with Supreme Master Ching Hai