In the tradition of Lunar New Year, there is a very important vegan dish which is being served, that symbolizes all that is good and wishful for the New Year.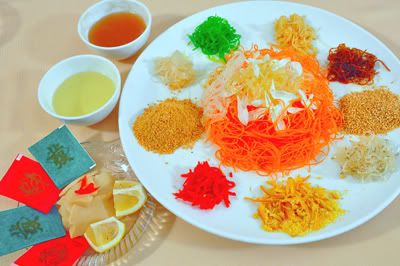 This dish is known as the Prosperity Dish or the Toss Up Salad "Lou Hei".
And here are the purely vegetarian ingredients, no meat at all.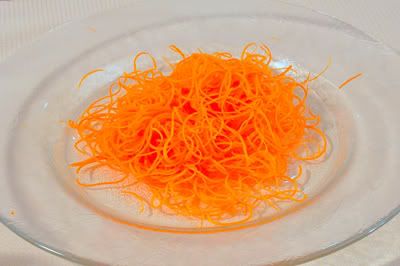 The main ingredients shown here is the carrot shreds, cut into many thin slices just like a fine noodle strands.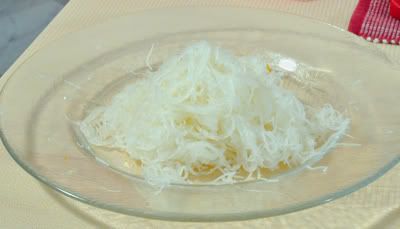 And the other main ingredient, the white turnip as well as green turnip. This is also sliced very thinly.
Labels: cooking show
Lasm's story told @12:01 PM

Subscribe in a reader
Hi. I am the stone who lives near the lampost. I am given 20cents a day to not throw myself into the light.
Websites

Supreme Master Television

God's direct contact

God's direct contact (Chinese)

Loving Hut Singapore

The Celestial Shop

Atlas of Our Changing Environment

Kids for Saving Earth

Lifestyle Changes for a Healthy Planet !

I Will Save The Earth !

Romanian Vegan Recipes

Light Ship

350 parts per million

Save the environment

Please tag upon visit...
Rules:
- Strictly NO vulgarities
- One is to use their real name or nickname

Thank you! Happy tagging!
Media Interview with Supreme Master Ching Hai